Remote interpreting projects
We have been offering remote interpreting for years. The COVID-19 global health crisis has accelerated take-up of video conferencing tools for everyone but also the adoption of remote interpreting solutions for a whole range of professionals. After some initial reticence, international organisations have recently become converts to this disruptive technology. The European Parliament, UN and WHO, amongst others, have made the leap, as have major international groups, in order to hold their extraordinary European Works Council meetings.
Our remote interpreting proposition will enable you to keep your promises, set up your hybrid or virtual international events and maintain a link with your communities throughout the world. You will also keep control of your remote interpreting budgets by eliminating travel, accommodation and food expenses. So, you can invest in service essentials: top-quality conference interpreters. And to top it all, you will improve your carbon footprint.
Our remote simultaneous interpreting platforms
We offer a raft of remote simultaneous interpreting solutions for your multilingual virtual conferences or bilingual webinars. The remote interpreting platforms we have chosen are fully GDPR-compliant and use servers based within the European Union. This means we can provide the best possible guarantee of data confidentiality. However, we also ask you to take all necessary precautions at your end to guarantee the confidentiality of your multilingual virtual meetings. All our interpreters also sign a non-disclosure agreement, ensuring the absolute security of all communications between us, right from the initial request for remote simultaneous interpreting.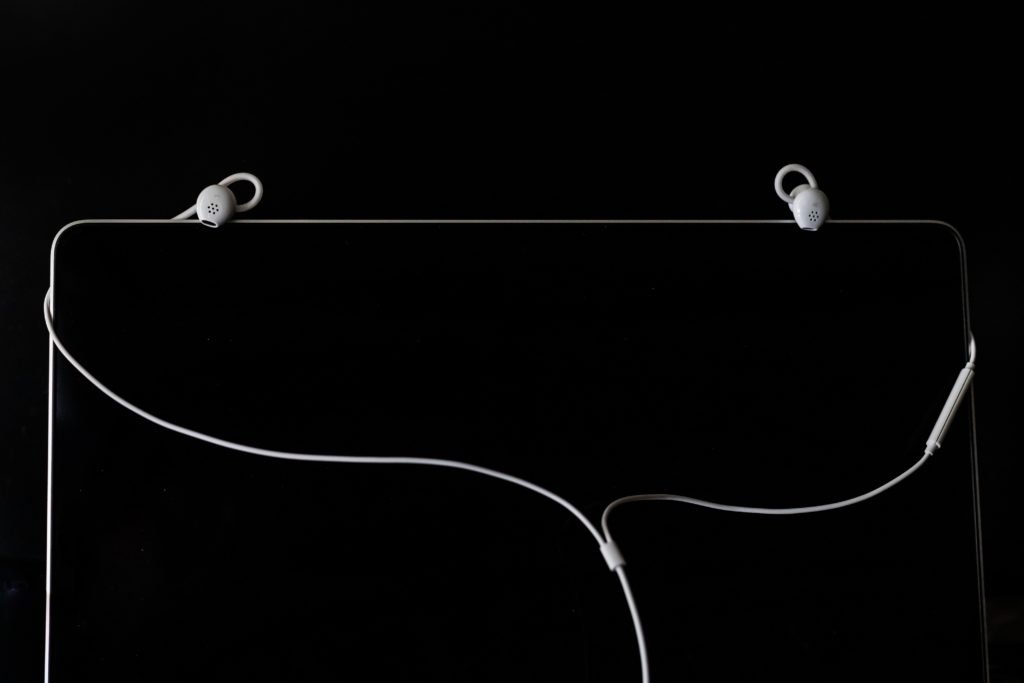 Remote interpreting equipment
We will provide you with a guide to best practices to ensure your international virtual event is a success. The hardware aspect is by no means insignificant: you will need a good internet connection, preferably via a computer, good quality speakers and a quiet location. If you are speaking in your mother tongue, our remote interpreting experts would be grateful if you would use an external microphone or a USB headset. Your voice will be clear and steady and your message will be interpreted accurately: from your opening address through to the answers you give to your online audience.
All our interpreters have a superfast internet connection via Ethernet cable, several wide screens, professional-quality USB headsets and, above all, experience of multiple European interpreting platforms on dozens of full-day remote simultaneous interpreting assignments.